[vc_row no_margin="true" padding_top="0px" padding_bottom="0px" border="none"][vc_column width="1/1″ fade_animation="in" fade_animation_offset="45px"]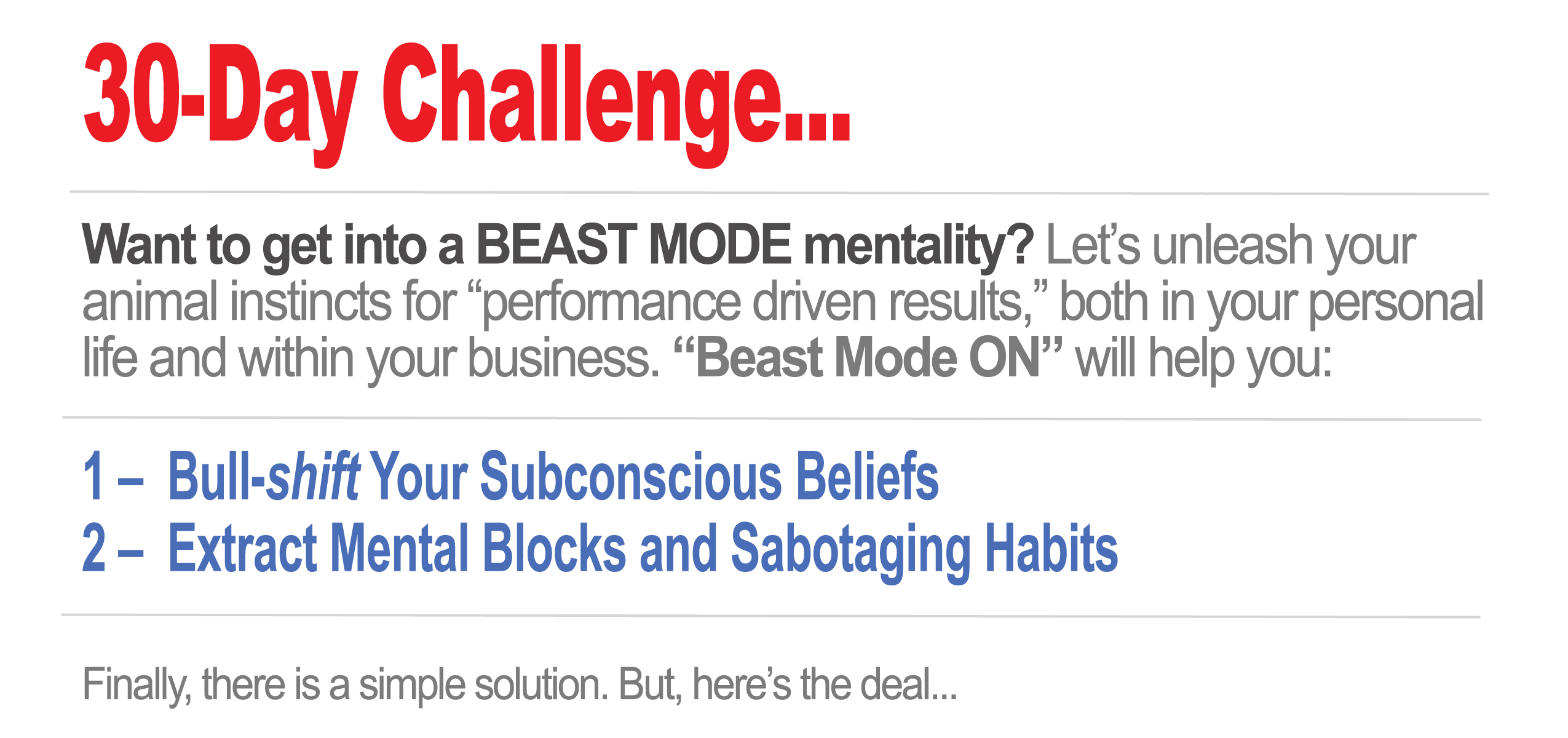 [/vc_column][/vc_row][vc_row padding_top="0px" padding_bottom="0px" border="none" bg_color="#ffffff" no_margin="true"][vc_column width="1/1″ fade_animation="in" fade_animation_offset="45px"]
If you DON'T GET YOUR MIND RIGHT FIRST, NOTHING…and I mean nothing…IS GOING TO WORK…like you'd hope it would!!

.
[/vc_column][/vc_row][vc_row padding_top="0px" padding_bottom="0px" border="none"][vc_column width="1/1″]

[/vc_column][/vc_row][vc_row padding_top="0px" padding_bottom="0px" border="none" no_margin="true"][vc_column width="1/1″]

[/vc_column][/vc_row][vc_row padding_top="0px" padding_bottom="0px" border="none" bg_color="#ffffff" no_margin="true"][vc_column width="1/1″]
What I'm talking about here is… all the latest and greatest tips and tools to make you millions…and the "secrets" on how to be a success.  It's been an amazing thing to watch.  Now, I don't have anything against these programs.  Heck, my team and I have even participated in some, because there are great tools out there.  BUT YOU KNOW WHAT?
At the end of the day, NOTHING really changes in your life or business (at least for the majority of people out there).  Nothing seems to stick, and now all you've got to show for it is a bunch of "SHELF-help" products taking up space on your bookshelves!!  WHY IS THAT?
I'll tell you exactly why… it's because unless you CHANGE your mindset, until you "bull-shift" your subconscious beliefs, NONE of these programs, tools, tips, or techniques are going to work consistently for you!!  OUCH!
It may sound harsh, but after years of working with pro athletes (and entrepreneurs) on getting them mentally prepared and "in the zone," I know without a shadow of a doubt…
.
[/vc_column][/vc_row][vc_row padding_top="0px" padding_bottom="0px" border="none"][vc_column width="1/3″]
---
[/vc_column][vc_column width="1/3″ fade_animation="in" fade_animation_offset="45px"]
---

[/vc_column][/vc_row][vc_row no_margin="true" padding_top="0px" padding_bottom="0px" border="none"][vc_column width="1/1″]

[/vc_column][/vc_row][vc_row padding_top="0px" padding_bottom="0px" border="none" bg_color="#ffffff" no_margin="true"][vc_column width="1/1″]
"Beast Mode ON" is my CHALLENGE to you.  A challenge for you to up your game for immediate results. It is a program that uses my most effective mental performance training tools…
and the "SECRET WEAPON" to GET YOUR MIND WORKING FOR YOU rather than against you!
"Beast Mode ON" combines these "game changing" tools with a unique method of anchoring them into your subconscious mind. It is the cutting edge of human performance enhancement to elevate your results.
It's fresh, innovative AND very unique and different…
Before we talk about exactly what the "Beast Mode ON" Challenge is, let's be upfront and talk about what it ISN'T, so you won't have any false expectations, okay?
[WARNING]  WHAT IT'S NOT:
It isn't another pie-in-the-sky, fantasy land nonsense system… it's the real deal, and only for people like you who are REALLY SERIOUS ABOUT PERFORMING AT THE HIGHEST LEVEL POSSIBLE in everything they do!!
WHAT IT IS DESIGNED TO DO:
Get you "IN THE ZONE" and allow you to stay there longer (and be there more often).
In today's fast paced life, sometimes we need help slowing things down to become MORE EFFECTIVE… Well, that's where RESPA the Crocodile comes in to teach us how Relax / Evaluate / Strategize / Patience / Act.
Using cutting edge principles and blending mental mindset tools with the instincts of our animal guides is exactly what this program is designed to do; provide you with the EXACT STEPS and methods proven to bring greater Clarity, Focus, and deliver RESULTS to you and your business.
By participating in this very unique training, you'll begin to be more effective and more productive in all that you do.  You'll discover how COUR the Lion is one of your SECRET WEAPONS who will constantly empower you to achieve anything you want and keep your mind in what we like to call "Beast Mode."
WHAT YOU WILL LEARN…
…

FIRST…

How to lock your mind into "Beast Mode" so that it automatically guides you to perform at your highest level possible (without stress or struggle).
…

SECOND…

The most powerful and effective way to accomplish anything you want to do (without having to invest a fortune in cash or huge amounts of time).
…

THIRD…

The #1 DESTROYER of dreams and DELAYER of triumphs and why you must AVOID this achievement KILLER at all costs (this is a mistake many PROS also make, and it'll ruin your chances for success)!
WHAT THIS PROGRAM INCLUDES:
This is a PROVEN FORMULA that allows people just like you and me… real, everyday men and women… to achieve and experience things such as:
More health and vitality, every waking hour… Prosperity and happiness in your life, and the ability to give those things to those you love the most… Ultimate success when it comes to meeting and going out with the kind of people you're most attracted to and desire the most… Complete confidence in any situation…and, the ability to overcome any obstacle that, until NOW, may have been standing in your way… AND to finally earn the financial rewards you desire, and gain the respect you deserve.
This is the same formula I've used over the years to tap into the "extreme mental focus" – a focus that ensures maximum performance… And now, you can experience that exact same power for yourself, using these proven methods for faster, more effective results in every area of your life!
Do I Have Access to Live Coaching?
YES, ABSOLUTELY!! 

You'll receive 8 hours of LIVE coaching calls working directly me as your mental performance coach (and also have access to the replays of our recorded calls during the entire Challenge period).  These calls in itself are well worth double the amount you will be paying for this program if you enroll today.
.
8 LIVE TRAINING Calls:
Small group atmosphere where I am able to get inside your head and show you how all of those mental blocks and self-sabotaging habits are holding you back from your greatest accomplishments, and then create your personal game plan for success (and remember you will have access to all recorded call replays).
20-Minute PRIVATE CALL with Coach Dave:
Get a chance to COMBINE the practical tools of your trade with the mental mindset techniques I have perfected over the past 25+ years… there is NO WAY you will not see immediate results after this PRIVATE call.
BE A BEAST Video Series Online TRAINING CENTER Access:
A proven system where you "train like the pros" using our 12-Step BE A BEAST Video Series and other training tools such as "The VIZ," our "Winning Habits" and "Affirmations" plus more.
Private FACEBOOK GROUP Access:
Interact with a Superbowl winner, a 3-time Olympic gold medalist, 2-time world champion, a Guinness Book record holder, major league baseball (MLB) players, an arena football league (AFL) quarterback, a chef to 4 presidents and the Oscars, CEO's and internet marketing gurus, and a pop recording artist.  I'd say that is not a bad group of high-achievers to rub elbows with!!  You'll chat and exchange ideas with these people, and others who have already achieved very high levels of performance.
AND THAT'S NOT ALL:
…
EXTRA BONUS – "Game Ready Optimizer" Bundle:
This includes the "Game Ready" Video download, an MP3 download, and a "BE A BEAST" Workbook that is the perfect trio of supplemental tools to keep you game ready and in the zone on the go.
"What makes this training truly unique is the fact that both creators, performance coach, Dave Austin, and world speedbag champion, Roger Anthony, have spent decades interviewing experts and conducting real-world case studies, while crafting and refining these processes."
Their combined research uncovered SPECIFIC MENTAL PATTERNS that successful performance achievers do and examines the REAL reasons behind mindset "failures."  Using this research, they've created a very clever way for you to completely eliminate these negative patterns.
They've also uncovered these hidden patterns and unique (and frankly, sometimes considered 'odd') tactics super achievers use to be so successful at whatever they choose to do.  And, once you have completed this training, you'll have the tools to replicate these same successes, both in your business and in your life!
WHY DO I NEED THIS?
Perhaps, you have had a "bump of success" here and there.  And from time to time you've even gone out and tried all the latest and greatest success in personal development programs trying to improve your life.
Maybe even spent THOUSANDS of dollars on training courses.  But as I've said before… if you don't get your mind right BEFORE implementing any of these new ideas… somewhere down the road you will crash and burn, and then eventually slip back to old ways of doing things.
That's because the main purpose of the subconscious mind is to keep you "comfortable!"  Even if that means keeping you "stuck in old habits."  REALLY?
YES, it's true!  But, the good news is that you can – with a method we like to called "bull-shifting" – train your mind to be comfortable with new and empowering habits!!  And, it's easier than you'd think…
Don't believe me?  Go ahead.  I dare you to try and prove me wrong!  But just know, I've got years and years (even decades in fact) of stats to back me up on what I'm saying.
WHAT LEVEL OF SUCCESS DO YOU WANT?

In working with professional athletes (and sports teams), we have a scoreboard to track results.  And those stats are available to the general public.  There is virtually no way to manufacture and puff up results…its black and white stats for anyone to see within record books.
We see the same tangible results in the work we do with entrepreneurs, but instead of a scoreboard, success is measured by things like being able to increase revenue while spending more time with loved ones.
We're talking truly life-altering changes here.
NOW LET ME ASK YOU THIS…

"What results do you want to see in your life?"
…

Do you want more success in business?


…

More free time while making more money with less effort?


…

More cash in your bank account?


…

Better and more authentic communications?


…

More love in your life?


…

How about more travel and leisure?
All things are possible… when you combine the desire and ambition with the right mental mindset.  And it doesn't have to be hard.  In fact, when you get your mind right, everything begins to get easier and you can have success with less time and effort.
WHO THIS PROGRAM IS FOR:
…
ENTREPRENEURS,  SALES TEAMS,  AUTHORS,  COACHES, AND  SPEAKERS – who are action oriented, coachable, AND like to move fast while getting results.  Individuals who want more Clarity, Focus, and Results to become 'rockstars' in their industry – while living out their passion and purpose, and increasing their profits.
WHO THIS IS NOT FOR?
…
Do NOT do this if you… Make excuses, do not want to put in the effort, tend to be a "whiner" who doesn't take action even when you know it will get you the results you seek, and especially if you are not open to learning or do not care about helping other people.  WARNING: This program is for the collaborative and cooperative types.
HOW THIS WILL CHANGE YOUR LIFE
The 30-Day "Beast Mode ON" Challenge is designed to transform the way you think, act, and behave. It will provide you with a greater understanding of how the mind works and show you how to get the most out of life and your efforts towards success.  By taking this Challenge, you will experience more:
…

Clarity, Focus, and Results


…

Optimism, Gratitude, and Abundance


…

Courage, Confidence, and Self-Discipline
Past participants have raved about the positive changes that have occurred in their lives as a result of learning these powerful animal principles.
"This is a journey of transformation. We all have a mission and purpose, and nothing ever happens by chance or coincidence. Every circumstance contains some silver lining toward our ultimate goal of fulfilling our mission and purpose in life. We were actually built to fulfill this purpose. Very few of us, however, discover the  potential we posses, and thus seldom realize the fundamental reason for our existence."

– Roger Anthony, co-creator of Be A Beast

Within 4 weeks you could have …
More paying clients, a more focused business, and more freedom plus time to spend with those you love and do the things you enjoy… there really is no limit as to where this training can take you.  It positively affects all major areas of your life including: Health, Wealth, Relationships, and Career.
…

Get More CLARITY + FOCUS = Massive RESULTS


…

Live a LIFE of PASSION, PURPOSE, and PROFITS
LIST OF BENEFITS:
…

Get Your Mind Working for You Instead of Against You


…

Eliminate Distractions


…

Consistently Meet and Exceed Your Goals by Taking Action


…

Use Fear in Your Favor and Not as a Disadvantage


…

Be Confident in All Circumstances and Situations


…

Use Nerves For Added Energy


…

Raise Your Success Thermostat to a Higher Degree


…

Break Free from the Old Limiting Patterns


…

Move from Knowing to Doing


…

Turn Fear Into Laser Focus


…

Learn How to "Shift" Instantly into a More Productive Mindset


…

Eliminate Wasted Time and Effort


…

See What Makes One Person Succeed and Why Another One Fails


…

Shift Out of Frustration
OTHER BENEFITS YOU GET BY JOINING THE CHALLENGE:
Accelerated Learning
Get access to ALL 12-Step videos in the BE A BEAST training series at once.  Rather than spreading it out over multiple weeks, you can move as fast as you want – an important factor for those who are serious action-takers.
Accessibility
You will have direct access to master coaches in the field of mental performance, and be able to ask your personal questions on the LIVE calls or via email.
Expanded Network
Continue the dialogue and training within the private Facebook Group with other "Beast Mode ON" members, including entrepreneurs, authors, speakers, professional athletes, social media marketers, etc.
World Class Coaching
Shortcut the time it takes to accomplish your goals and dreams, by having experienced coaches with proven results guiding you along and every step of the way.
Accountability
Even though we may have the best intentions, some people might never take action due to a variety of reasons –  fear, procrastination, disinterest.  And many times, we tend to have a hard time holding ourselves accountable.  In this program we help you stay focused to get more accomplished through accountability methods and exercises.
WHAT IS THE INVESTMENT?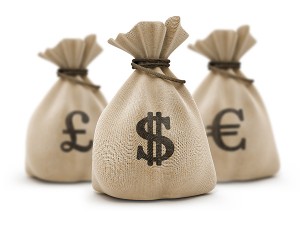 By taking action right now, you will get this fast-paced, content-rich, 30-day "Beast Mode ON" Challenge, PLUS  the 12-Step BE A BEAST video series and all the other bonuses for just under $500 dollars.
Well worth every penny for the value received!!  You will get access to the same principles and training tools that I use with my private clients, but for much less than you would normally need to pay in order to have this one-on-one coaching (Hint: It costs several thousand bucks per month to be a private client of mine).
.
[/vc_column][/vc_row][vc_row no_margin="true" padding_top="0px" padding_bottom="0px" border="none"][vc_column width="1/1″]

[/vc_column][/vc_row][vc_row padding_top="0px" padding_bottom="0px" border="none" bg_color="#ffffff"][vc_column width="1/1″]
HOW TO JOIN THE CHALLENGE:
Click the "Add To Cart" button below, and sign-up using a debit or credit card. You will be added to the next group Challenge that has space available. PLEASE NOTE, this is designed to be a small group atmosphere for individualized participation, so get your spot locked in right away.
WHAT OTHERS ARE SAYING:

"As our company embarked on some aggressive growth initiatives, I brought Dave in to prepare our senior management team for the challenges that lay ahead. Taking our confidence & motivation to a new level, paid big dividends in achieving our goals. I'd recommend him to any organization looking for superior results." – Kurt Johnson, CEO Fastclick, Inc.

"A complete success…the entire sales team and their partners have not stopped raving about their experiences gained during the course and we are now conversing in a completely new language… I can remember all the principles without any problem, something I find quite incredible (having been on many courses and not able to remember anything after one day!)" – Alistair Barkhouse, Regional Sales Manager Bristol-Myers Squibb Pharmaceuticals

"Dave and Roger helped us take on our biggest challenge as a company and turned it into an opportunity. He helped us to be a stronger and more unified company." – Jeff Brodie CEO of CodeFusion

"One of our objectives was to change the way people and teams worked, and to give senior managers the skills to lead by example and bring out the best in their team members. The feedback?…it's the best thing since sliced bread… gets people to go a bit further to achieve their full potential." – Ted Murray, Human Resources Manager Barrett Burston Malting

"The feedback from our management team was that this program scored a major hit, in that it reminded and reinforced existing knowledge and yet added depth through novel and deceptively simple methods that were easy to accept and understand."  – Warner Bastian, Managing Director Guild Commercial Ltd

"As a Leadership Development Training experience, I am pleased that so many of our staff are applying its principles in different aspects of their duties. Probably the most noticeable outcome is how it is affecting their working relationships. They have developed the confidence at being able to communicate, plan, problem-solve and process without the usual resistance and skepticism." – Jerry Spanos, CEO Heritage Schools
Do yourself a favor…take the "30-Day Beast Mode ON Challenge" now!!  It is guaranteed to change your life in the positively "game-changing" way…
Sincerely,
Dave Austin
PS.  When the founder of Fastclick Inc., brought me in to work with his executive team when they were embarking upon some aggressive growth initiatives to get them mentally prepared and ready (they were attempting to go from $100 million in revenues to $1 billion).  He wanted the BEAST MODE principles and processes to "bull-shift" the senior management minds into believing these aggressive goals – were not only attainable, but probable.  At first there was natural resistance from the team, but when the plan was laid out with a new perspective and mindset approach, apprehension turned into excitement.  Not only did they achieved their goals, they actually went far beyond their goals and surpassed them.  This my friend, is the power of the mind in action!
When you take the time to get your mind right and learn winning daily habits, so you play at the top of your game in business, then GAME OVER – it is already done!  Each day you step up with confidence and courage, because in any business, bold moves take bold thinkers. Individuals willing to back up their thoughts and ideas with strong action.
[/vc_column][/vc_row][vc_row padding_top="0px" padding_bottom="0px" border="none" bg_color="#ffffff"][vc_column width="1/1″]

Are you ready to get into Beast Mode?

This Limited-Time Offer Gets You BOTH the 30-Day "Beast Mode ON" Challenge PLUS the 12-Step "Be A Beast" Video Series Access, All for One Special Price of $694 

$497
That's almost $200 OFF!!  With all the FREE "bonuses" too!!
[/vc_column][/vc_row][vc_row padding_top="0px" padding_bottom="0px" border="none"][vc_column width="1/3″]
---
[/vc_column][vc_column width="1/3″]
---

[/vc_column][/vc_row][vc_row][vc_column width="1/1″]
And, it gets even better!! 

I'll include a

MONEY-BACK GUARANTEE

that includes a 100% refund within the first 30 days if you decide this program is not for you.  So, do yourself a favor… Accept the "30-Day "Beast Mode ON" Challenge today!!  I guarantee it will be a "game-changing" experience for you.
We are committed to helping you get the financial and personal success that you deserve, by getting your mind comfortable accepting it.  No more going round and round in circles.  It's time to get off that rat-wheel of disappointment and take charge of your life.
And that is precisely why we created this "Beast Mode ON" Challenge and the "Be A Beast" training materials for you – at such an all-time low cost investment.  We are COMMITTED to your success!
It's only available for a limited time – and I don't want you to miss the opportunity to clear out any mental blocks that may be keeping you from the financial and personal success that you want for yourself and deserve to have.  Take action now and get instant access to these two programs for one low investment.  And, with  my 30-day money-back guarantee, you have absolutely nothing to lose!
[/vc_column][/vc_row][vc_row padding_top="0px" padding_bottom="0px" border="none" bg_image="6857″][vc_column width="1/6″]
---
[/vc_column][vc_column width="2/3″]
Get the

BEAST MODE ON

Challenge,

BE A BEAST

Training & all

BONUSES…
for Just
$497.00
Backed by a 30-Day Money Back Guarantee. If at anytime in 30 days you're not satisfied, simply contact us at support@extremefocus.com and we'll happily refund every penny.
---
[/vc_column][vc_column width="1/6″][/vc_column][/vc_row][vc_row padding_top="0px" padding_bottom="0px" border="none"][vc_column width="1/3″]
---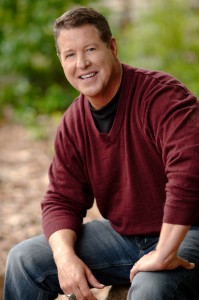 [/vc_column][vc_column width="1/3″]
Meet Dave Austin
Not only is Dave an international bestselling author and speaker, he is founder of EXTREME FOCUS and has developed a unique method that helps his athletes and clients play "in the zone" and stay there longer. His signature GAME READY visualizations have not only helped many NFL, MLB, and Olympic athletes, but also business executives, entrepreneurs, and sales teams get into BEAST MODE.
[/vc_column][vc_column width="1/3″]
---

---
[/vc_column][/vc_row]